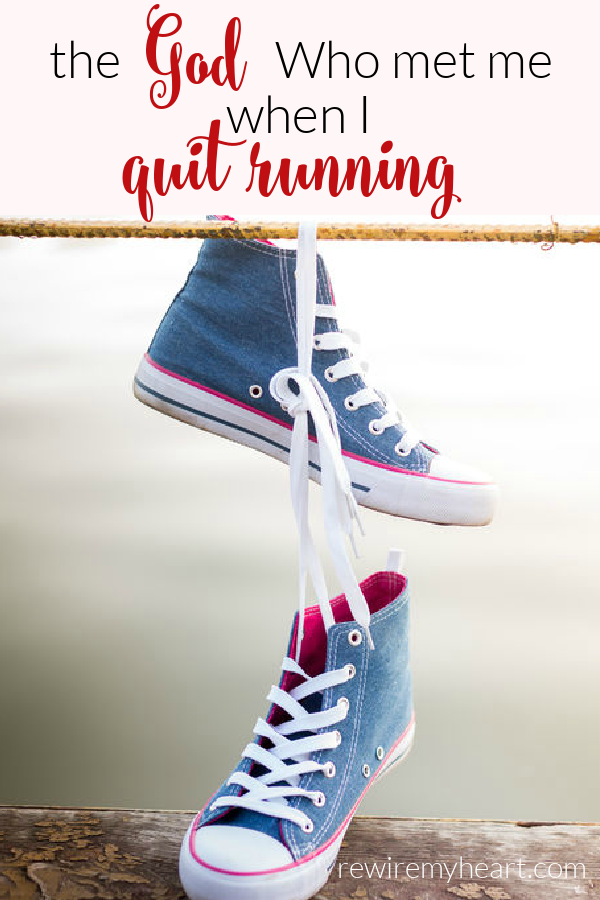 i had been running hard. 
Pulling together all the endless details for a huge women's event at my church seemed to sap every ounce of my energy.
And i didn't have much to spare.
My chronic health issues kept my energy levels in the perpetual deficit zone.
i was so tired.
And yet i had to keep going.
i was furiously chasing GOD's approval.
I didn't realize it then but it was how i had operated for most of my life. A treadmill existence that left me exhausted, but since i believed GOD's expectations of me were always higher than i could achieve, i never felt i'd arrived at my destination.
A few weeks prior to the event, i was in the church breezeway selling tickets.
Oh, the irony. A pitiful, empty shell of a woman encouraging other women to come and be filled up.
a divine encounter
Suddenly, a woman approached me and asked if she could talk to me. i had seen her at church before, but i didn't know her name. She looked nervous and uncomfortable.
We moved away from the crowd.
"How can i help you?" i asked her.
"Well, i feel kind of weird about this, but can i give you a hug?"
i was a little surprised, but said, "Of course."
She then looked at me intently with tears in her eyes and said, "GOD clearly told me to give you a hug and tell you HE loves you and that something big is coming. i couldn't leave here today without doing that."
My weary heart was deeply touched, but i was confused about what that "something big" meant. i thought that maybe it meant that GOD was getting ready to do something "big" at this upcoming event.
And the day of the conference was indeed Spirit-filled. Many women told me how much it had changed and encouraged them.
But, honestly, It didn't deliver the payoff i expected personally. i felt burned out, exhausted and insignificant. Other women may have felt GOD's pleasure, but i did not. Like so many other times in my life, i had hoped that achieving a goal would satisfy my heart's longings in ways it didn't — and was never designed to.
The next day, i did virtually nothing. That continued for about a week. i could barely function. GOD seemed remote and intangible.
And i was okay with that.
Because at least i didn't feel His disapproval. You see, that's why i ran so hard. Busyness and distraction kept up a barrier between me and GOD.
If i slowed down for too long, i feared i'd wilt under the piercing glare of a Taskmaster God who was critiquing my every move and requiring things of me that i was just too tired or weak to give.
But finally, i was still.
i had been at this place before a couple of years earlier … broken, in pain and exhausted. JESUS met me there and began to open my eyes to the fact that His Father was good even as HE allowed me to suffer years of chronic pain and illness. Maybe He wasn't a "Taskmaster God" after all.
Back then, i began to absorb that truth into my mind, but it hadn't reached my heart. i still didn't trust GOD's love for me.
During this most recent time of stillness, HE wanted to take me deeper.
So after about a week hanging out on the couch binge-watching Cupcake Wars and Dr. Phil, i woke up one morning and experienced something i hadn't felt in a while.
i felt a flicker of life.
chased down
The rest of the family went to church that morning and i sat down with my Bible and uttered a simple prayer, "Speak, Lord, your servant is listening."
And speak HE did.
For the next four incredible, mind-blowing hours, i encountered a GOD bigger that i could possibly wrap my head around. i closed my Bible and thought, "What was that?"
Something big was coming all right and it was in the form of a Person — a Person i thought i knew, but was nothing like i had imagined.
That morning, He began to reveal Himself to me in ways that i can't explain.
His love. His goodness. His wisdom. His greatness. His grace. His tenderness.
No piercing glare. Just piercing love.
i was running all these years and HE had finally chased me down.
Because you simply can't outrun the relentless, overwhelming love of GOD.
i had wanted to win His approval. He wanted to win my heart.