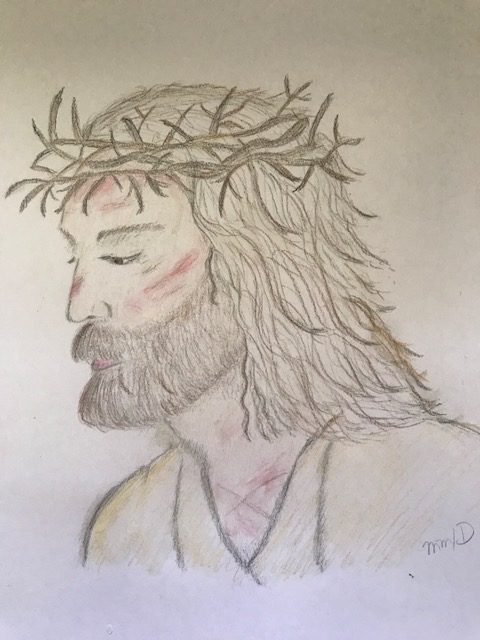 Last week, i posted that i was going to begin writing again after nearly a year of silence.
i believe it is time to start writing about this amazing healing work that GOD has done (and continues to do) in my mind, heart, body and spirit.
i've been pondering what i could write on Good Friday.
Instead, this drawing came out. Which is just so appropriate. There literally are no adequate words for the Healer.
Because HE doesn't just heal, HE IS HEALER. It is HIS nature.
As i've drawn closer to HIM, i've discovered gifts that i didn't even know i had.
Drawing, apparently, is one of them.
You see, in the past i was just too busy, distracted and hurting to allow HIM to uncover it. But as i turned my brokenness over to the Healer, HE began to heal my mind, win my heart and guide my hands.
i have no words.
melinda