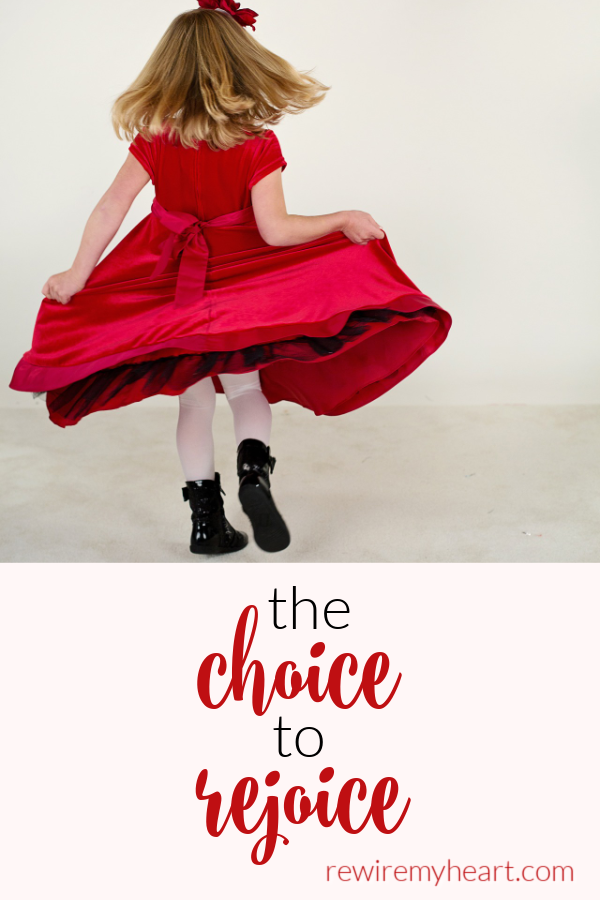 This opportunity didn't come along very often.
I was about to visit my college-age daughter at her apartment almost three hours away. Between school and work and the social life of a very outgoing young person, our time together is limited and precious.
Traveling is tough. Twenty years of unpredictable chronic pain and illness had made me fearful of making plans that took me very far from home. And yet I wasn't going to miss this chance to spend with my daughter.
The night before I arrived I felt it coming. The tell-tale signs of a migraine were beginning to emerge … pressure, muscle spasms and a foggy-headed feeling. I prayed and prayed that it would not materialize.
The next morning it was worse, but still not full-blown. There was still a chance it could slink back into submission. I prayed hard and asked others to pray. But by early that afternoon, there was no denying it. It was full-blown and it was not budging.
I was at an out-of-town conference. I now had to drive 200 miles to my daughter's apartment. Every mile was excruciating. By the time I arrived, I was in tears. Not only from the pain but from the disappointment of much-anticipated time with my daughter that would be ruined. I hugged her and her roommate and then headed straight for a bed in a dark room.
All night long, as I continued to wake from the pain, I prayed for God to lift it by morning. Around 6:30 a.m., I realized it just might not happen.
I sent a text to a praying friend. It read in part: "I'm a teary mess. I've run out of prayers … Guess I'm going to have to endure the day instead of enjoy it…"
She texted back this prayer to me: "Father, I thank You that you specialize in teary messes … give Melinda strength moment-by-moment and hour-by-hour. Sprinkle encouragement, and even laughter, throughout her day … Be the strength Melinda does not feel, be the comfort she needs at every moment."
The Holy Spirit spoke directly to my heart. I could concentrate on the pain or I could fix my eyes on the Healer. I dried my tears and made a choice: Lord, give me the strength to enjoy rather than endure this time with my daughter.
I suddenly felt a strength and resolve I hadn't had — HIS. 
I wanted GOD to change my circumstances so I could find strength, peace and joy. HE said: "Focus your mind and eyes on ME and you will find strength, peace and joy in the midst of your circumstances."
Simple, but not easy. So how do we do that? With or without a migraine, my mind was a cluttered, frightening place. Full of fears, "what ifs" and "to dos." I sensed the lesson He wanted to teach me was not just about that day. It was about a new way of living and thinking. Slowly, patiently, He is teaching me to make these choices:
Choice #1: Dedicate your mind to Me
A long time ago, God led me to buy a plaque for my kitchen with this verse on it: "You will keep the peace, a perfect peace, for all who trust in You, for those who dedicate their hearts and minds to You." (Isaiah 26:3)
I didn't even fully understand what that meant for me personally at the time. My mind wasn't working well in so many ways. i've been sharing a series of posts about God has been healing my mind (Read those posts HERE, HERE and HERE). This migraine experience at my daughter's was the beginning of that journey to dedicate my mind to Him, allowing HIM to heal me physically and spiritually.
As I headed for the shower that day, instead of concentrating on the pain, I shifted my focus to asking Him moment-by-moment to give me strength so I could experience true joy — not simply a pasted-on martyr's smile that masked internal turmoil.
This is not a Pollyanna way of praying. This is not about denying our circumstances and pain. It's about saying, "This is awful. I am suffering. Lord, I know you understand my suffering. I don't understand why you won't lift it. But I trust YOU."
Choice #2: Trust Me even though you don't understand. 
I respected God, feared God, but it took a very painful health breakdown two years ago to bring me to a place where I finally began to understand that I could trust the One who died for me. All my efforts to combat my frustrating, baffling health conditions gave me no reason for hope. In desperation, I said, "Jesus, You are my only hope."
I began to say, "I choose to trust You, Jesus" over and over again throughout the day — even though I often didn't feel it or fully believe it at first. I quit trying to figure out all my overwhelming health issues, but just trusted Him to lead me step-by-step, moment-by-moment. I began to feel a peace and freedom I had never experienced before.
Through this migraine and other health issues, God was teaching me to say: "I will trust You. I believe You are good regardless. I will rely on You to give me what I need to embrace You in the middle of it."
Choice #3: Choose to see the good
Gradually, I trusted Him more and let go of other things I'd put my trust in to "save" me. He gave me eyes to see the evidence of His love and provision for me everywhere — both in my past and my present. I more fully understood His love for me and my gratitude grew.
As I began to share more and more about God and His goodness, my strength and joy began to grow exponentially. 1 Chronicles 16:11 tells us: "Talk about all His wonders. Brag about His holy name; let your heart rejoice in following the Eternal. Always follow the Eternal, His strength and His face." (The VOICE).
I also realize that what Paul encourages us to do in 1 Thessalonians 5:16 is possible: "Always be joyful. Never stop praying. Be thankful in all circumstances, for this is God's will for you who belong to Christ Jesus."
These are not easy choices to make. They are an act of the will. They sometimes have to be made dozens of times a day.
That painful day with my daughter, God took me to a new level of trust with Him. Three years ago, I had resolved to submit to the reality of my pain. To believe that He was good in spite of it. Now, He was challenging me to find joy in the midst of my pain. Because He IS joy. And He never changes. I can always choose to ask the Holy Spirit to help me see God and His love in ANY circumstances. As I do, His strength, joy and peace flows through me — no matter what my mind and body is telling me.
As I sat and ate dinner that night with my daughter, her roommate and her roommate's mother, I smiled. My migraine was better than at the beginning of the day, but not gone. Yet, I truly was able to enjoy the day — moment-by-moment. Because JOY had held my hand and walked me through every step.
After years of hearing and reading "The joy of the Lord is my strength! (Neh. 8:10), I am finally understanding it for the very first time.
The choice to seek JOY has freed me. It will free you too. 


This is a modified version of a post that first appeared on my friend Lisa Appelo's blog True and Faithful in May 2017. Be sure to check out her site … her story and content is amazing.