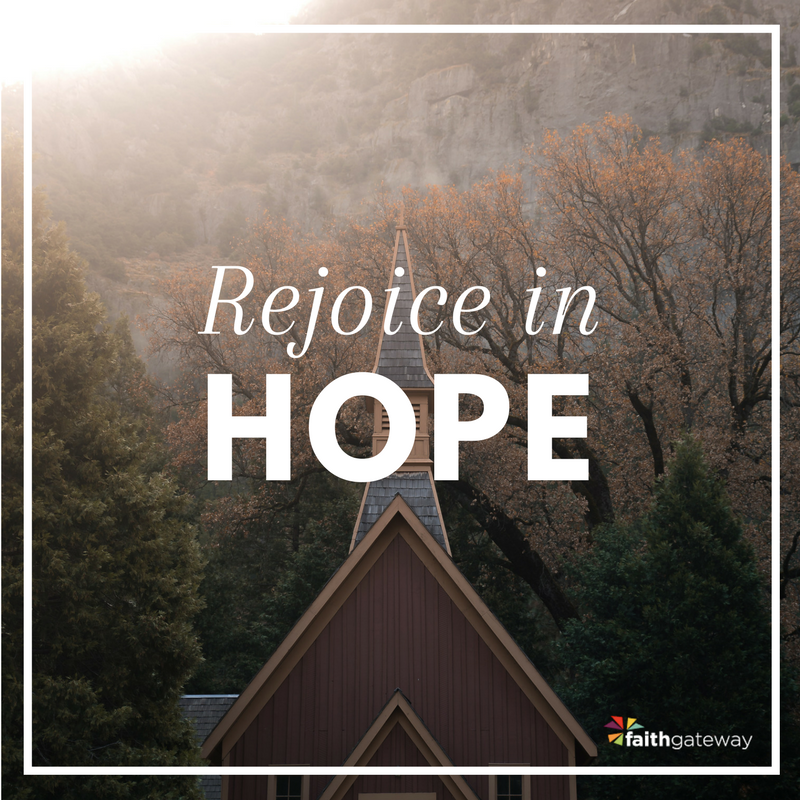 With all that is going on in the world right now, joy may seem hard to come by. We're essentially imprisoned in our own homes. So many of the freedoms we took for granted vanished overnight — from going to our workplaces and churches to the simple beauty of hugging a friend in the grocery store. We're locked down by circumstances we would never have chosen.
One night recently, I was feeling the weight of all that, combined with some longstanding personal circumstances and struggles I had thought I would have been freed from long ago.
I was hauling a bag of trash out to the garage that evening, thinking about how my whole being felt weighed down by garbage.
As I struggled to maneuver the trash down our narrow hallway, it became too heavy, so I set it down for a moment.
It promptly tipped over and spilled all over the floor. 
I sighed and leaned down to push all the icky contents back into the bag. When I stood back up, I bumped a plaque hanging on the wall. It crashed to the floor. I picked it up.
In large gold letters it read: "Rejoice."
In that moment, God spoke that word directly to my heart: Rejoice, Melinda! I had a very spiritual and mature response: But I don't want to! Over the next few days, God continued to sweetly, but persistently, drive home the message to "rejoice" over and over again. I was slow to embrace it because, frankly, I just didn't feel like it. 
One morning, God reminded me of the Apostle Paul's predicament in Acts 16.
He was in handcuffs, too — sitting in prison with his buddy Silas for simply telling people about God. They both had been beaten bloody and had no idea when or if they would be released.
Locked down by circumstances. 
They had 1,000 reasons to be fearful, discouraged and angry.
But what do they do?
In the darkness of their cell, Paul and Silas—after surviving the severe beating—aren't moaning and groaning; they're praying and singing hymns to God. Acts 16:22 (The VOICE)

 
no excuses
Well, shoot. If they could 
rejoice
and
sing praises
to God, what was my excuse? Do you think Paul and Silas FELT like praising? Ummmm… I doubt it.
It was a choice.
 They knew it freed they from all those dark emotions. A short time later, God performed a miracle and the physical chains literally dropped off their wrists.
But Paul and Silas was free while they were still in chains. They chose to cling to the truth that God was in control. They rejoiced in knowing that despite all they were experiencing, God was with them and would give them the power to walk through what seemed overwhelming and impossible.
Do you feel imprisoned by your circumstances right now?
Me, too!
But, like Paul, we can still be free.
There is an internal freedom that is always accessible to us! As we choose to rejoice, our spirits feel free. It breaks the bondage of those dark, hopeless feelings.
reasons to rejoice
Here are a few ways that are helping me to rejoice:
Ask God to give you a fresh awareness of His love

. Not once, but all day long, over and over. From personal experience, I simply can't be acutely aware of God's love for me and NOT rejoice. It's always there. We just need His help to make us aware of it.

Recall how He has worked in the past.

God has brought me out of more dark times and circumstances than I can count. When I remember how much "garbage" he has already freed me from, I rejoice. It also strengthens my faith in Him for these present struggles.
Listen to music. There is just something about praise music that lifts our souls. Paul and Silas knew it, too. They "sang praises" to God in prison.
At the moment, we may be denied the presence of so many people that we love. But the Creator of the Universe never denies us His presence. He is always near. As we choose to rejoice, it opens our eyes and our hearts to an awareness of His love and goodness.
Right now we are locked down by circumstances.
But we can't get closer to Him without feeling free. Rejoice, my friend.
Most of all, friends, always rejoice in the Lord! I never tire of saying it: Rejoice! Keep your gentle nature so that all people will know what it looks like to walk in His footsteps. The Lord is ever present with us. Phil. 4:4-7 (The VOICE)